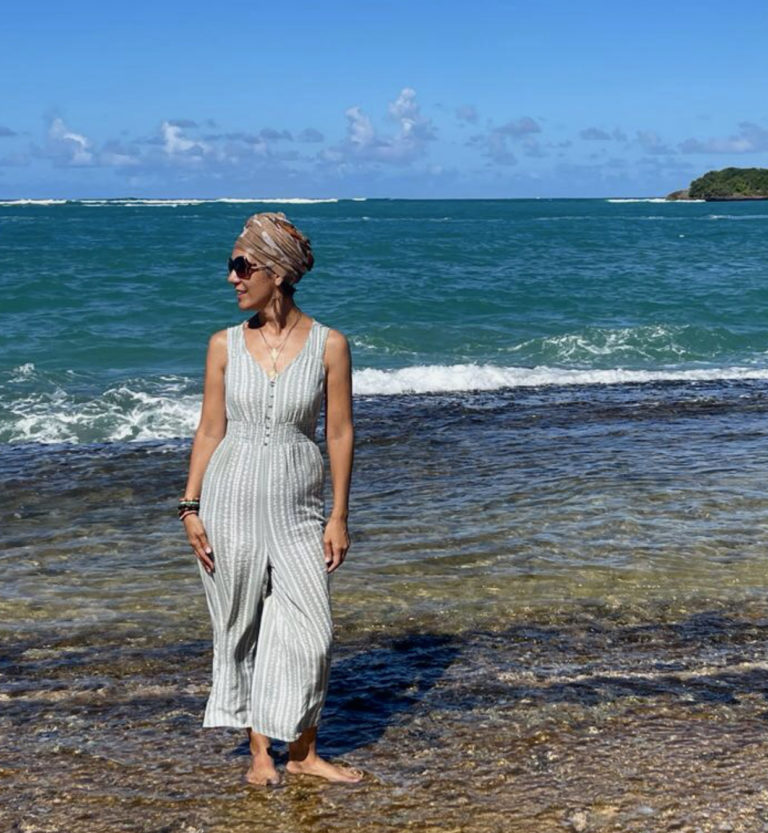 Lola Rosario: A barefoot-obsessed creative
Home: Loíza, Borikén
My weaknesses: Avocados & dark chocolate
My haven: Meditation by the ocean
Philanthropy: Free community yoga & elderly outreach
Claims to fame: Polyglot & Flying a plane at 19
Passions: Social/Environmental activism, tango
Alter ego: Spoken Word Poet
Sometimes our dreams manifest differently.
Raised in New York City as the only daughter of a strict, single Puerto Rican mother, I was encouraged to study nursing or something more 'traditionally feminine.' But my dream was to become an airline pilot, to see the world. Though I eventually graduated from the prestigious Embry-Riddle Aeronautical University, I chose a banking career instead.
Fast forward 20+ years.
In December 2019, I ended a cushy corporate compliance contract to launch my travel blog, La Trekista. Two months later, I landed my first [surprise] client – a former colleague (and close friend) seeking a French-to-English partial book translation.
I never got my flight wings, but I've trekked the globe just a bit (35 countries). Life as a freelancer can sometimes be scary, but my mind is focused on the wondrous journey ahead. And I'm boldly building it on my terms!
Looking for engaging copy, the kind that swaps clichés for fierce flavor?
Need help brainstorming creative ideas for your next marketing campaign?
Eager to craft more interesting language for your newsletter?
I'm here for all of the above. And, by the way, if you're unafraid of ruffling a few patriarchal feathers, I've got copy for that too! From wellness to travel, cultural journalism to social activism, my work is meant for those seeking to positively impact our world. It is for risk takers and non-conformists.
So, if you're interested in checking out my vibe and seeing about a potential working relationship, drop a line: lo@lolaslines.com.
Thanks for stopping by.
I appreciate you!